Sexual assault is a pervasive, recurrent evil that continues to plague victims of all genders, gender identities, sexual orientations, religions, races, and nationalities. While, in general, we have made some encouraging steps forward as a society in how we identify and respond to sexual assault, like most long-reaching social issues, there remains much room for improvement.
The music industry in particular has become a quagmire of contradiction when it comes to sex crimes, simultaneously a perpetrator of and social justice warrior against sexual assault. While some artists find themselves embroiled in allegations, charges, and convictions, other artists use their music and star power to advocate for survivors and for more widespread awareness. Music festivals have become a point of focus for many advocates against sexual assault, strengthened by the increase in negative media coverage surrounding large-scale events like Ultra, Tomorrowland, and the recently disastrous Fyre.
While statistically they may prove no greater danger than your average city street, large-scale music festivals have seen their fair share of sexual violence over the years. In a sense the public's concern is understandable. Get a few thousand people in the same place, add live entertainment, drugs, and alcohol; shake well and crimes of all shapes and sizes are bound to result, sexual offenses amongst them. Take Burning Man and Coachella, for example. Most, if not all, major festivals have turned up rape or sexual assault allegations. And the problem doesn't just limit itself to music festivals on U.S. soil—Bravlla Festival in Sweden, Darmstadt, Germany in 2016, Glastonbury, and others have resulted in dozens of alleged assaults. In other words, it's a systemic issue, and in keeping with the tenets of rape culture, many such claims of assault are dismissed, downplayed, or ignored. Meanwhile festivals issue cautionary warnings to their guests, advising potential victims how to avoid being assaulted rather than attempting to crack down on the perpetrators themselves.
However, a group of four U.K.-based organizations combatting sexual violence have recently banded together along with the Association of Independent Festivals (AIF) to raise awareness of festival-based sexual violence and take a stand against assault. The movement, dubbed the Safer Spaces at Festivals campaign, has gained the support of over 25 festivals hosted in the U.K., advocating a "zero-tolerance policy" for sexual assault at festivals.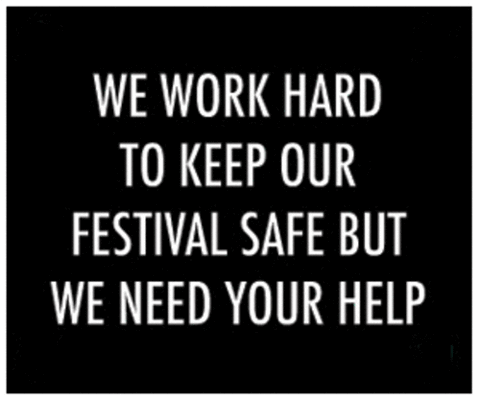 The AIF webpage details its goals to "raise greater awareness about sexual violence across everyone from audiences to artists to staff and volunteers – and to spread some key messages around consent, about not being a bystander, and to take a zero-tolerance approach to all forms of sexual assault."
Although we still have a long way to go towards eliminating sexual assault at music festivals and beyond, the Safer Spaces movement has taken a noticeable and firm stand against one of our society's most silently oppressive crimes.
You can learn more about the campaign by following this link.